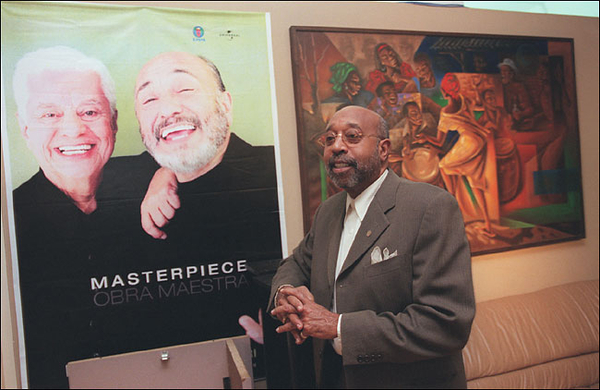 Mr. Mercado helped inject new energy into salsa with powerful percussion and brass lines as he took advantage of the surging population and purchasing power of Latinos. He promoted blending the music with other influences, including Brazilian and African. He expanded internationally, and even brought an 11-member native-Japanese salsa band to the United States.
Mr. Mercado was routinely called the largest promoter of salsa music. He was compared to Norman Granz or George Wein in jazz, or Berry Gordy in soul and R&B. Billboard in 1991 called him "the entrepreneur who took salsa from New York to the world."
Ralph Mercado Jr. was born in Brooklyn on Sept. 29, 1941. His father was a Dominican dockworker and his mother a Puerto Rican factory worker. Mr. Mercado told The Boston Globe in 1998 that he learned to dance the merengue, which comes from the Dominican Republic, in the hallway of the family's fifth-floor walkup as soon as he could walk.
----------------------------------
New YorkCity has long pulsated to the latin rhythms of its high numbers of latinos from all over the world--in the universe of salsa, we have a tremendous respect and love for our African origins..sorry to c ya' go bro--Que Dios le de mucha paz a tu familia!!
http://www.descarga.com/cgi-bin/db/review0...
hit the link above to listen to salsa--
Posted By: Marta Fernandez
Thursday, March 12th 2009 at 6:08PM
You can also
click here to view all posts by this author...