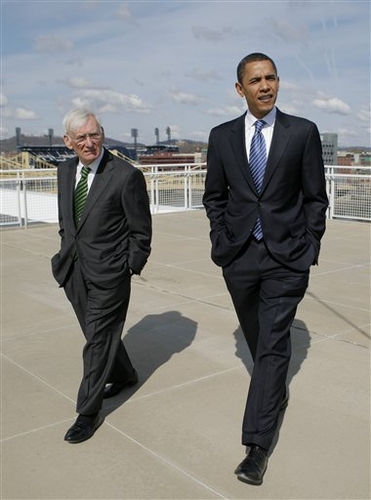 Happy St.Patrick's Day to family with Irish roots! Mr. Obama's grandfather was from Irish heritage, as are many African-Americans!
Dan Rooney owner of the Steelers and whose support for our President was key in getting him elected, has been appointed. Now this may be a stretch but when Obama was asked what team he was supporting for the Super Bowl champs he did say the Steelers! I actually thought that that was odd--one reason is for years I was the only person I knew who rooted for the Steelers, since the days of Franco Harris!
It's all good--no harm done--Ambassadorships bring good will, are fun appointments and have no political position other than to make the host country look good..this no doubt strengthens even more so Obama's support in Ireland--where they have made a song called O'bama, O'hara and O'reilly!
Posted By: Marta Fernandez
Tuesday, March 17th 2009 at 3:14PM
You can also
click here to view all posts by this author...