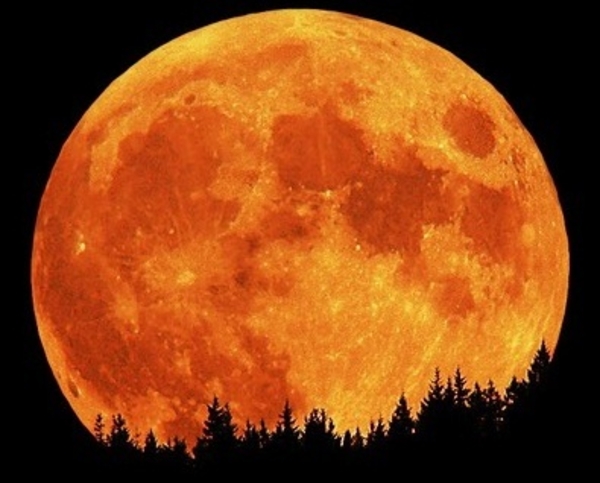 Has your child asked you about the earthquake in Japan, and if it will effect them in any way shape or form? If so, have you taken the time to do the research and explain it to them? The recent earthquake in Japan has raised many concerns as people try to understand the catastrophic global events that continuously confront us based upon the earths changes. Just recently there was an earthquake in Chile, New Zealand, Haiti, Pakistan, and just a few days ago we were confronted with the reality of havoc that Japan is currently dealing with caused by an earthquake and tsunami that ultimately effects us all. As the number of deaths grow larger due to the 9.0 magnitude quake that hit Japan, the danger of nuclear waste is making it's way across the pacific which could very well reach us in the United States and cause a very dangerous airborne effect to it's people. The problem with this type of disaster is that we can't see it coming and very much may not even realize that it is happening until many years later after a multitude of people are confronted with the fatal disease "Cancer." The sad thing about it is that those who will encounter the effects will never be able to trace it back to where it actually came from, which will be the airborne effects of nuclear waste. Not only are we confronted with the dangers of nuclear airborne effects, but we are also confronted with the dangers of the effects that this and other earthquakes have on the crust of the earth, and it's fault lines--remembering the fact that much of Illinois lay on the New Madrid Fault Line. With much at stake, we must help each other and most importantly allow for our youth to understand what's going on and protect them from the dangers of false information and help them to understand the truth about what is really going on.
Rumor has it that the state of Illinois or some place that lays across a major fault line in North America will endure a great earthquake that will change our entire world. Some say that it will take place on March 20, 2011 where others say that it will take place on May 21, 2011 but one thing that we should all understand is that, only God knows if something like this is going to actually happen. March 20th's date has been connected to March 19th's supermoon also known as the "Lunar Perigee." The moon will appear bigger and brighter in it's appearance. Supermoons are connected to the conditions of extreme weather in the past---events like hurrican Katrina, Indonesia's earthquake and tsunami and several other natural disasters. The indications of such events happening are only given by Godly warning signs because based on a lack of technology there isn't any modern technology to indicate the happenings of such an event as a major earthquake weeks/days before it actually happens. The dates given are based on Prophecies and expert knowledge by people like Edgar Cayce, Jim Berkland and several others who have been in direct connection with predictions of earthquakes in the past. Edgar Cayce predicted that after the volcanic eruption of Mt. Etna in Europe the earth will go through a major change, and Jim Berkland predicted the 1989 world series earthquake in the Bay area. With all of the negative effects that are caused by an earthquake one would only come to the questioning of how and why does such a thing as an earthquake take place. We have to realize that when there is a disturbance in the earths crust such as that which corresponds with rocks that are suddenly disturbed, the vibrations spread out from the source of the distribution and causes an earthquake and there are many ways that these rocks can be disturbed. Some say that earthquakes are caused by plate tectonics where others say that we the people of the earth have a direct correlation to the way that the earth reacts based on the frequencies of manifestation that we the people put forward. Spiritually speaking we are the masters of our own destiny--we make manifest earths changes according to how we treat the earth. When we love ourselves and our world treating it accordingly, we have less of a chance of anything such as an earthquake ever touching down. According to C. Kevin Boyce a Biologist at the University of Chicago "Humans are directly connected to climate change," and although many may feel that earthquakes have nothing to do with climate change they do because--- due to the negative effects that are cause by humans to the earth, the pressure of the earth changes which is a contributing factor to the reason why we have earthquakes. Although Structural Geologist and Geophysicist continuously search for the answers needed to determine when and how earthquakes come about, Astrologist and Astrophysicist hold one of the major keys to the understanding and unanswered questions as it relates to earthquakes and the earths changes simply because the answer is wrap in the essence of studying the universe.
Ramesh Srivastava, Microphysicist at the University of Chicago believes that global warming may be one of the main reasons for all of the earths changes but warns of the major dangers that we must face in reference to earthquakes. Srivastava says "No one knows when an earthquake is coming because an earthquake can not be forecasted." Srivastava reveals that with the technology of modern times it is almost impossible to know exactly when an earthquake will hit an area, and it's only minutes before it hits an area that a city or state will be aware of it's arrival. This is due to the lack of technology that is available to indicate exactly what is going on deep underground. It is understood that when there is an indication that there is oil underground the proper officials may do an artificial explosion in order to be in direct contact with the oil, however, it's very different with earthquakes and thus far there is no technology that will be able to forecast it's coming within a long range of time. But the questions is are these artificial explosions causing or have a connection to earthquakes?
Currently, some of the state of Illinois sits on top of the New Madrid fault line, where many may feel uneasy about the disruption that may have been caused by the Japan earthquake and the effect of the supermoon. The city of Chicago and it's surrounding areas have felt the jolt of a small 3.8 magnitude earthquake on February 10, 2010 and a 5.4 magnitude earthquake in April of 2008 in the suburbs of Illinois which received the most noticeable effects but are we ready for the "Big One," and will the city of Chicago be directly effected? Again as we watch mother earth go through her transition, it is up to us to make the change---a positive change in order to stop what may very well come and haunt us in the very near future. Let us allow the youth to be educated and in tune with the truth about the awakening process, being the masters of our own destiny, and sending out frequencies of love in order to help control earths changes.
For you and your families information: Below is a preventive measure to take in the event of nuclear waste.
Purchase some potassium iodide which will help prevent thyroid cancer in the event of any type of radiation exposure. It will only cost you about $5 to $10 a bottle. It's better to be safe than than to be sorry.
For more information on earths changes see:
http://www.youtube.com/watch?v=_096cj4ZLMQ
http://www.youtube.com/watch?v=ws3XlPTgIA4&feature=fvsr
www.youtube.com/watch?v=euCGf3XYecE
http://www.youtube.com/watch?v=67MY7fxgaMI
http://www.youtube.com/watch?v=xQXDt4VdS0E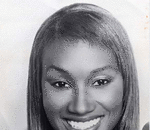 Posted By: Talibah Bakhit
Saturday, March 19th 2011 at 5:24PM
You can also
click here to view all posts by this author...