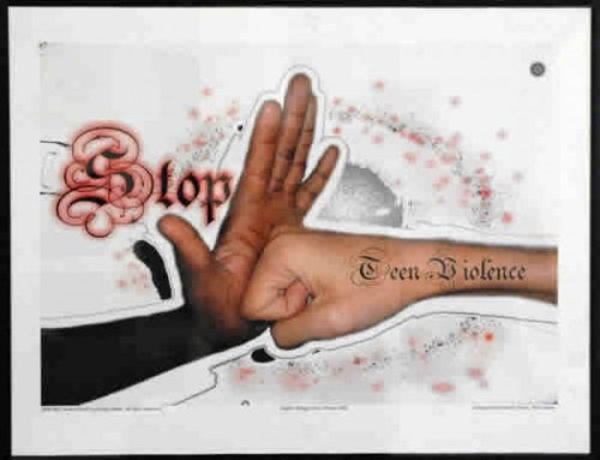 Nearly 1900 youth of the city of Chicago will be offered the opportunity to become apart of the Neighborhood Recovery Initiative. The Neighborhood Recovery Initiative is a project that is being offered through Governor Quinn's office to help stop the violence that flood the city of Chicago which heavily involve the youth. 20 communities in the city of Chicago and 3 communities in the South Suburbs are granted the ability to hire 80 youth and 16 mentors that will engage in positive dialogue with their peers and business owners throughout Chicago communities with positive messages that will make people aware of the change that is needed in their own community. Subjects like peer pressure, mental wellness, drug use, STD's, and gun violence will be covered by way of the youth. The service will be provided as apart of the Neighborhood Violence Prevention Authority and 23 non-profit organizations have been funded for this project and are currently looking to hire youth and mentors in order to complete the project successfully.
There are four components that will be covered in this initiative which entail mentor plus jobs, health initiatives, school base counseling and re-entry services for ex-offenders. The main goal is to give the youth the opportunity to build on their social and work skills, help stop the violence through out Chicago, but as well to help the youth to succeed academically. This project will also provide adults the opportunity to help the youth with the mission and to give ex-offenders the ability to re-enter into the work force. The hiring process has already begun but still more youth and mentors are needed to fulfil the NRI's mission.
As the violence continues to rise amongst the youth, many agencies are willing to help make a change through this initiative in order to keep the youth busy with a positive message in 23 communities throughout Chicago. So, if you and your child are looking to help make a positive change please contact one of the agencies below in order to get started to build a better Chicago. Below are the names and numbers of the agencies that are looking to get the youth employeed and engage in a positive way this summer. The youth and mentors will begin to provide this great service to their communities starting May 9, 2011 and again, the hire process has already begun.
Albany Park
Albany Park Community Center
Phone:(630)427-5253
Fax:(773)583-5062
Email: rwalker@apcc-chgo.org
Auburn Gresham
Catholic Bishop of Chicago – St. Sabina
Phone:(773)483-4300
Fax:(773)483-4783
Email: dmuhamm@yahoo.com
Austin
Circle Family HealthCare Network
Phone:(773)379-1000
Fax:(773)379-1342
Email: vrivkin@cfhn.org
Brighton Park
Pilsen Wellness Center
Phone:(773)579-0832
Fax:(773) 579-0762
Email: pnaranjo@pilsenmh.org
Cicero
Corazon Community Services
Phone:(708)656-1400
Fax:(708)656-1411
Email: mjohnson@corazoncs.org
East Garfield Park
Mt. Vernon Baptist Church
Phone:(773)918-8600 x8646
Fax:(773)359-4021
Email: rev.jlmiller@jlmcenter.org
Englewood
Children's Home and Aid
Phone:(773)918-8600 ex.8646
Fax:(773)778-2345
Email: jorange@childrenshomeandaid.org
Grand Boulevard
Chicago Area Project (CAP)
Phone:(312)663-3574
Fax:(312)663-5873
Email: kanu73@hotmail.com
Greater Grand Crossing
Greater Auburn Gresham Development
Phone:(773)483-3696
Fax:(773)483-3696
Email: acruz@gagdc.org
Humboldt Park
Chicago Commons
Phone:(773)826-3793
Fax:(773)722-5045
Email: mylesv@ChicagoCommons.org
Logan Square
Alliance of Local Service Organizations (ALSO)
Phone:(773)235-5705 Ext.19
Fax:(773)235-5747
Email: sstoll@also-chicago.org
Maywood
Village of Maywood
Phone:(708)450-6307
Fax:(708)681-8811
Email: tmangrum@maywood-il.org
Pilsen-Little Village
Enlace Chicago
Phone:(773)542-9233 Ext.12
Fax:(773)542-9233
Email: jarteaga@enlacechicago.org
Rogers Park
Organization of the North East
Phone:(773)769-3232
Fax:(773)769-0729
Email: mailto:cory@onechicago.org
Roseland
Community Assistance Programs
Phone:(773)468-1993
Fax:(773)468-1983
Email: ishort@capsinc.org
South Shore
Black United Fund of Illinois, Inc.
Phone:(773)324-0494
Fax:(773)324-6678
Email: talmadge@bufi.org
West Chicago (Gage Park, Chicago Lawn)
West Garfield Park
Chicago Area Project
Phone:(312)663-3574
Fax:(312)663-5873
Email: howardlathan@yahoo.com
Woodlawn
The Woodlawn Organization
Phone:(773)256-2905
Fax:(773)752-5112
Email: georgette@twochicago.org
South Suburbs
Bremen Township and part of Bloom Township
Grand Prairie Services
Phone:(708)503-9670 Ext.8432
Fax:(708)614-7831
Email: sward@gpsbh.org
Rich Township and part of Bloom Township
Southland Health Care Forum
Phone:(708)756-1000 Ext.3442
Fax:(708)756-9986
Email: peter@potentialdifference.com
Thornton Township
Healthcare Consortium of Illinois
Phone:(708)841-9515 Ext.2232
Fax:(708) 841-9681
Email: jdavis@hcioline.org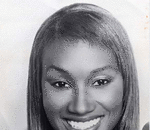 Posted By: Talibah Bakhit
Wednesday, April 20th 2011 at 1:32AM
You can also
click here to view all posts by this author...