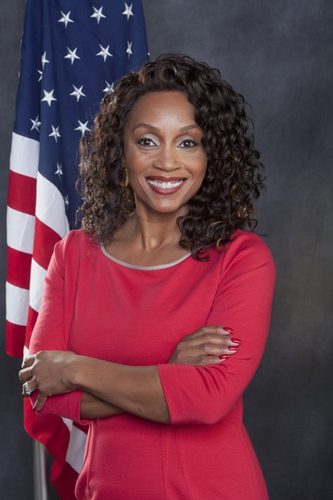 Senator Annazette Collins was appointed to her first term in the Illinois Senate in March of 2011, as the Senator of the 5th Senatorial District and has served in the House of Representatives for 12 years, previously as State Representative for the 10th District. Senator Collins is committed to serving all families of the 5th District. Her senatorial priorities include saving and families, and small businesses thousands of dollars through weatherization and green technology, improving the quality of education for the state of Illinois, expanding access to quality health care, supporting strategic plans to bring an end to the food deserts in inner city communities, advocating for capital on behalf of small businesses, and introducing legislation for automatic expungement of juvenile arrest records. She is also co-sponsor of Senate Bill 5723, which is in favor of expunging the criminal records of non-violent ex-offenders. Senator Collins is working hard to reform the juvenile justice system. During her tenure, Senator Collins served as chairman of the juvenile justice reform and public utilities committee. Senator Collins is responsible for making sure that young 13 years olds are not able to receive felony records due to being arrested in the front of a church, school, or housing development. Senator Collins is also working on having legislation passed to make sure that the delinquent records of our youth are expunged before they turn 18 years of age in order to make sure that they have a chance at secondary education and as well so that they are able to enter into the work force and become productive tax paying citizens.
On education, Senator Collins has pledged to support measures that increase funding to schools and she is working hard to insure that students have access to safe and disciplined learning environments. Senator Collins is also one of the reasons why Crane Technical Preparatory high school is going to stay a neighborhood school and will be provided the resources that they need . Crane Technical Preparatory high school will not only stay a neighborhood school but will become apart of the health allied system because it is located very close to the medical district. Senator Collins has also worked to help save Piccolo Grammar school, and will continue to work hard to make sure that our youth receive the resources that they need in order to make sure that they get an equal and quality education. Senator Collins has also went on to serve as chief sponsor on a bill allowing Godparents and extended family to care for children in protected custody.
As an advocate for affordable health care, Senator Collins co-sponsored the Family Care initiative, which provides health care to the working parents of KidCare-eligible children. Senator Collins is also senate sponsor for the Lincoln Amendment, which will allow state voters to enact ethics reforms through popular initiative and referendum. She also served as an administrator for the Chicago School Board, the Department of Children and Family Services, the Cook County Probation department, and as a prison correctional officer.
Senator Collins believes that HMOs should be held accountable to the public. This is why she fought for legislation that would allow patients to sue HMOs for harmful or delayed medical decisions. Senator Collins is one of the reasons why small businesses have a BUSINESS TAX CREDIT-INCREASE due to the Small Business Job Creation Tax Credit Act. She also just recently helped push forward the Illinois Health Coverage Exchange Establishment Act of 2011. Senator Collins received her bachelors degree in Sociology from Chicago State University. She received her M.S. in Criminal Justice, and has completed further graduate work in counseling from Chicago State University. Senator Collins lives on Chicago's West-side with her husband Keith Langston, and daughters Angelique Nicole and Taylor Kourtnie.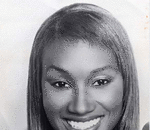 Posted By: Talibah Bakhit
Friday, March 16th 2012 at 6:40PM
You can also
click here to view all posts by this author...